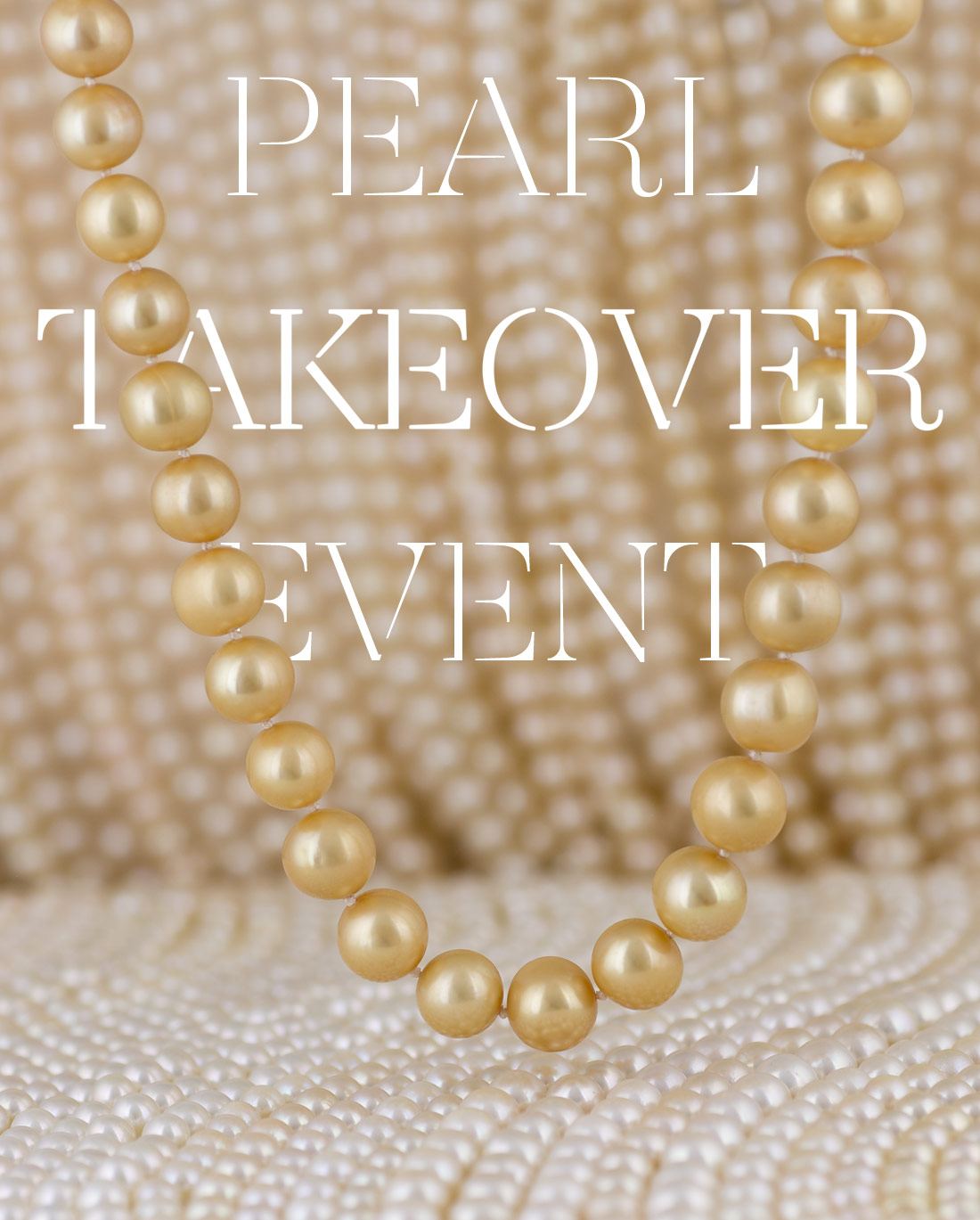 Pearls Galore (Back by Popular Demand)!
If you missed your chance last year to get your dream piece of pearl jewelry, this is your moment!
We're not talking about a handful of pearl strands. We're not even talking about a lot of pearls. When we say "Pearl Takeover Event" we mean it. From now until May 13th we are filling 3 full showcases to the brim with nothing but pearls!
You will find everything from pearl studs to bracelets to strands and more all priced at an incredible 50% off. You will find luxurious, ultra high-end strands regularly priced at $5,995, fun imitation strands ready to go for $50, and everything in between. You will find the pearl jewelry you didn't even know you needed at a price you won't believe.
The sale ends on May 13th, but come in early for the very best selection.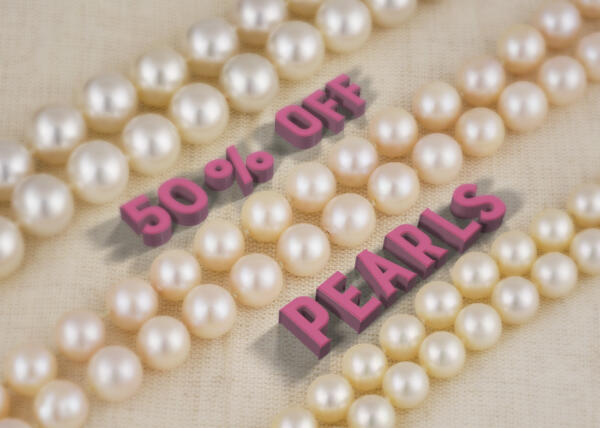 Why Buy Pearls?
Pearls are a timeless staple that belong in every complete jewelry collection. They also make fantastic gifts for…
Birthdays! Pearls are June's birthstone, so they are perfect for anyone born in June or with children born in June. Of course, you don't have to be born in June to love pearls (we won't tell).
Wedding gifts. Do you need to find the perfect gift for your hardworking bridesmaids? A beautiful strand of pearls is a great way to show your appreciation that they can enjoy for a lifetime.
Graduations. It's that time of year. Pearls are a fantastic way to show how proud you are of your hardworking young scholars.
Anniversaries. Pearls are the traditional gift for the 3rd, 12th, and 30th anniversary. They are also great for any anniversary you want to make truly memorable.
You. Who says you have to wait for a date on the calendar to get a fantastic new piece of pearl jewelry? Treat yourself to a luxurious strands of pearl jewelry during this special event and you won't even break the bank doing it.
No matter the occasion, you can't go wrong with a beautiful piece of pearl jewelry. Plus, each pearl strand bought during our pearl takeover event comes with a coupon for one restringing at half off the regular price.
Want to learn more about pearls, and what makes them so special? Checkout our in-depth article on pearls for all of the history, gemology, and care/cleaning info on this amazing gem.
Why Shop at Arden Jewelers?
We are a family run jeweler that has served the Sacramento, CA area and beyond for over 30 years now. Over those three decades we have built up an amazing collection of pearl jewelry (most of which has never been displayed publicly). Please take a moment to read some of our testimonials and see what our customers have to say.
Exceptional Value
We have built our business on delivering jewelry of exceptional quality at affordable prices every day. This event goes above and beyond. You simply won't find a better deal on pearls.
Peace of Mind
Buying jewelry can be stressful if you're not an expert. It's hard to know if a piece is authentic or if it even has genuine pearls. At Arden Jewelers each piece is 100% verified by our GIA trained gemologists.
Selection
We are not talking about one or two pearl strands. Everything from fun, multi-colored, dyed pearls to regal, graduated strands of superlative quality is on sale for 50% off at this event.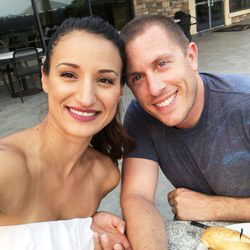 "Honestly, if I could give you more that 5 stars I would! Our rings came out so beautiful and they are a dream come true. Honestly they are beautiful and I'm truly impressed. Thank you guys so much!!!"
Come in now for the best selection.