Vintage
Art Deco

Engagement Rings
Browse our unique collection of art deco style engagement rings.
Trusted local jeweler with years of experience.
Fair and honest pricing. Starting at $1,695 (while supplies last).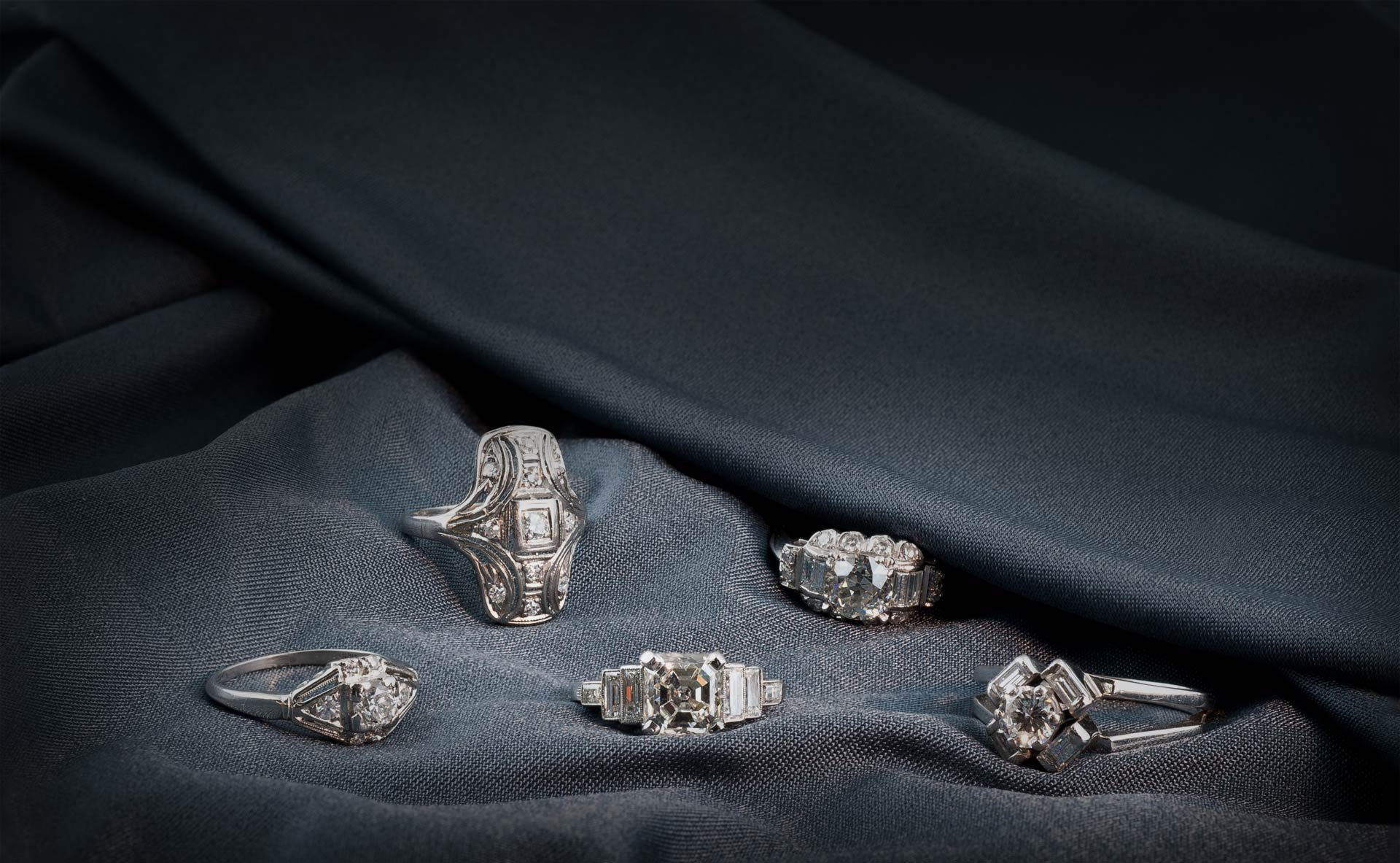 Choosing an Art Deco Diamond Engagement Ring
The Art Deco spirit is all about embracing change. In the Roaring 20s, the heyday of Art Deco, progress was everywhere. New technology was making the world feel more connected all the time, and artists were drawing on the traditions of cultures from around the world and fusing them into their work. It was a time of great excitement and anticipation. That energy and hope is captured in the engagement rings and other jewelry from the period.
Stylistically, Art Deco wedding rings feature strong geometric shapes and a focus on symmetry. You will see bold patterns, sharp contrasts, and influences from the art of many diverse cultures including: Native American, Egyptian, African, and more. Deco engagement rings will often utilize baguette diamond accents and other cuts that feature strong lines and symmetry. The abstract patterns of most Art Deco styles are normally toned down for engagement rings in favor of balance and simplicity. Very often, diamond engagement rings from the Art Deco period are made from Platinum which makes them extremely durable.
Estate Art Deco engagement rings are some of the most sought after pieces of estate jewelry, a testament to the enduring brilliance of the designs. When you choose an Art Deco engagement ring setting, you are identifying with the optimism and openness of the entire period, and that spirit is with you every time you look at your left hand.
Why Shop With Arden Jewelers?
When you are searching for the perfect wedding ring, finding a jeweler you can trust can be the hardest part. Arden Jewelers is a family run business that has faithfully served the Sacramento, CA area for over 25 years. We've helped thousands of couples find their diamond engagement ring, and here's why we can help you too.
Exceptional Value
Our gemologists can use their knowledge of diamonds & jewelry to help you find hidden values that the average buyer would miss.
Peace of Mind
We have years of experience buying and selling jewelry, so you can rest assured that you are getting genuine, authentic, quality jewelry.
Selection
We have a unique collection of vintage Art Deco engagement rings for sale that you simply cannot find anywhere else.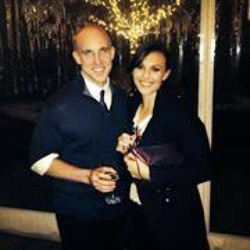 "I could not have asked for a smoother process in selecting an engagement ring. For anyone who has ever been frustrated trying to figure out what ring to choose, this is the place to go!"
Art Deco Jewelry Concierge Service
Would you like to have your own expert, personal jewelry shopper? We're at your service. Here's how our simple, three step process works:
Fill out a quick online form to tell us which style of vintage jewelry you are looking for and how much you're looking to spend.
Our gemologists and jewelry experts will search our inventory and our vast supplier network to find exactly what you are looking for.
We'll get back to you within a few days with pictures and prices for what we found. There's absolutely 0 obligation and no pressure.
Art Deco Diamond Engagement Rings For Sale Online
Most of our collection of vintage Art Deco engagement rings is not listed on our website. However, we have made some pieces available online which you can browse here.