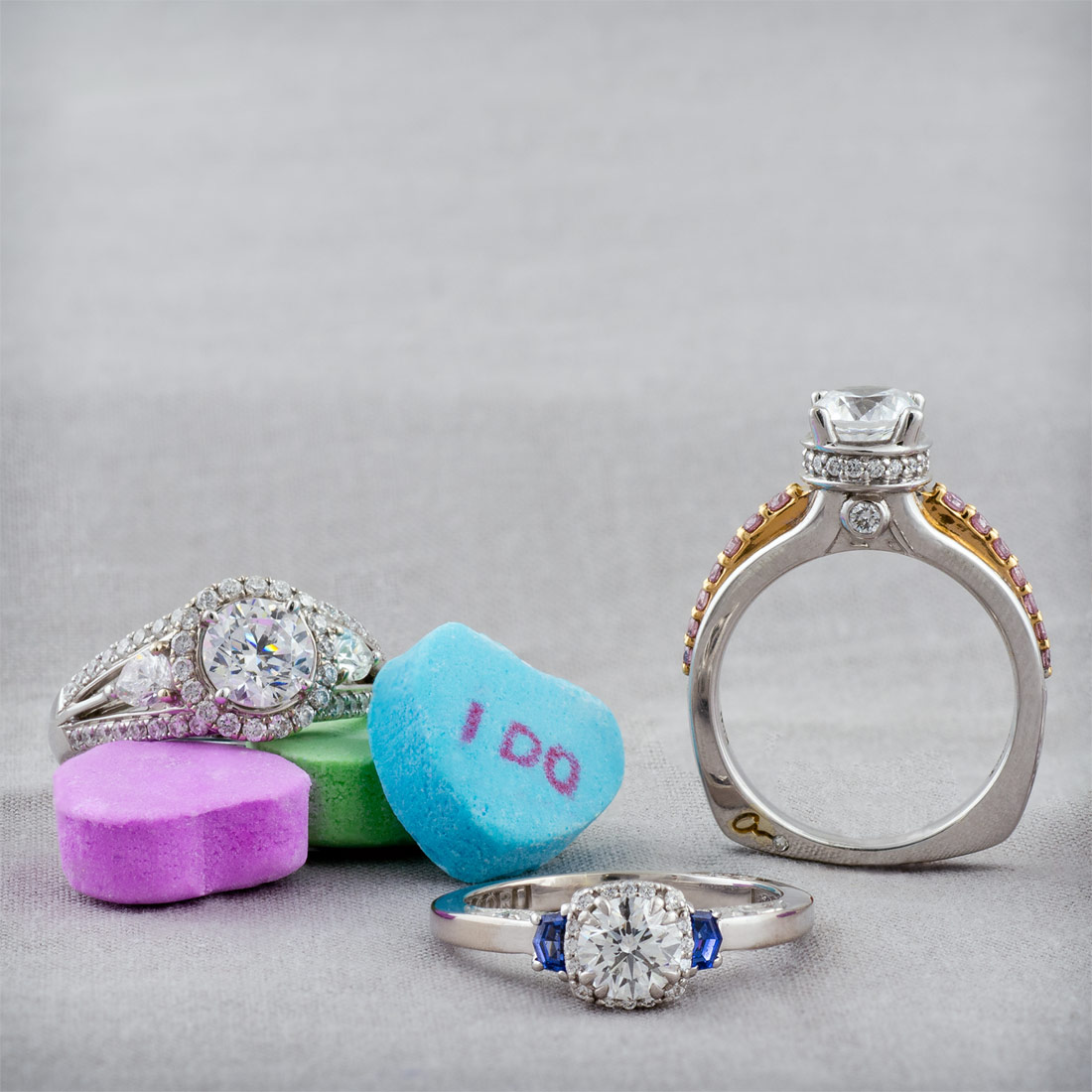 Designer
Engagement

Sale
30% off on Simon G, Tacori, A. Jaffe and more!
Nothing beats the style of a designer engagement ring. From now until February 14th, our collection of 100% genuine designer rings is on sale from 25-30% off! These are not imitations or cheap knock offs but authentic pieces from top designers at incredible prices. Plus, for the first time ever, we are including on our own, in-house designer engagement ring lines in the sale: Aspen and Balance.
So, what are you waiting for? When the countdown ends, these stunning designs all go back to their regular pricing. Make this the best Valentine's Day ever and get the designer ring you know she deserves today!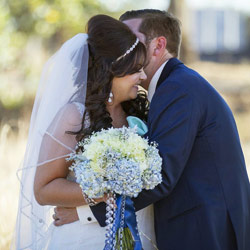 "Arden is customer oriented and reliable. I'd recommend them to anyone and I live 3 hours away. That's right, I live in Redding and drive that far for my jewelry because Arden is that good!"
How Can We Sell Designers for So Low?
If you have been in the engagement ring market for long, you might have noticed that there aren't many sales like this on well-known, designer engagement ring brands. This is because designers dictate the minimum prices that retailers like us can sell their rings for. Some jewelers try to work around this with rebate programs and other games, but if they are caught, they can loose their status as authorized resellers of these designers.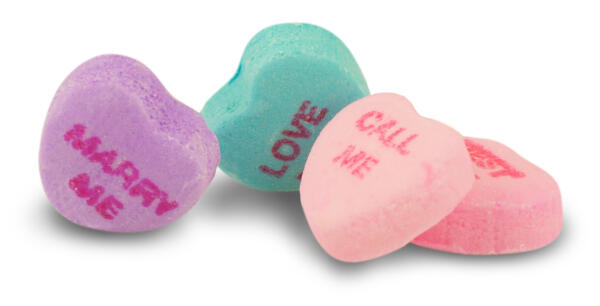 At Arden Jewelers, our philosophy has always been to provide the best possible value for our clients. So, we have built this collection of designer rings without putting ourselves under the restrictions of becoming authorized resellers. We buy designer rings from other jewelers who are going out of business or occasionally from individuals when we know we can restore them to like-new condition (any piece that is not brand new is clearly marked as refurbished on the product page). This way, we are free to offer them at whatever price we see fit which is much less than the minimum price set by the designers.
But, if you're not an authorized reseller, what about service and support? Great question! With other jewelers, this would be a big problem, but at Arden Jewelers we have a full jewelry service and repair facility on-site. So, we are able to stand behind all of the jewelry we sell, not just the designers we carry. And, since we only buy the rings we want, we can choose only those styles that we know will stand the test of time.
From KCRA A-List: Excellent customer service, knowledgeable staff, incredible inventory of really fine diamonds and other jewelry. We decided to have our wedding rings custom made be Angelo, and the results were incredible. We couldn't be happier with the high quality craftsmanship that will last a life time!

From Yelp.com: Been here twice now. Once years ago when I got a beautiful diamond ring at a great price and now once again last week when I picked up some pearl earrings and a ring for my girlfriend and I could not be happier with the service and jewelry I was provided with. I will be back anytime I need another piece of jewelry!

From Facebook.com: Angelo is the best! He designed my engagement and wedding band for my now husband and I couldn't be happier. When I needed my ring repaired and there wasn't anyone to assist he sent me to another family jeweler to ensure I left satisfied. On top of that the repair was free! They have also appraised rings for me in a timely manner. Arden is customer oriented and reliable. I'd recommend them to anyone and I live 3 hours away. That's right, I live in Redding and drive that far for my jewelry because Arden is that good!

From Yelp.com: I purchased a bracelet from Thailand that ended up having a broken link. After being told that the bracelet couldn't be repaired by several different jewelers, Arden Jewelers was able to fix it with no problem. After some wear, and to no surprise, the bracelet ended up breaking at a different part on the chain (likely due to the high karat (23k) of Thai baht gold). Additionally, the hollow gold charm on the bracelet developed a small hole from the gold being so thin. I returned to Arden Jewelers and they took GREAT care of me. Not only were they were able to fix the hole on the charm, I left with the charm attached to a beautiful necklace that they traded for the gold value of the broken bracelet! Overall I am very satisfied with the outstanding service and professionalism of Angelo and the rest of the team at Arden Jewelers. I will definitely be back.

We are so pleased with our ring - forever purchase! Dan introduced us to Angelo saying he was the best of the best when it came to ring design... Angelo did not disappoint. We had a pretty solid idea of what we wanted, but didn't know how it would be possible to create. Angelo was so patient and caring with his thoughts and action. Loads of back and forth from us to Angelo. Patience, interest, knowledge (Knowledge being the keyword) about the stone we had chosen ... Paraiba Tourmaline, his determination to find the stone that we were requesting, ending with design completion. Again, we are just so pleased! The ring is exquisite! I highly recommend Arden Jewelers for all of your jewelry needs. My mom has already taken her jewelry in to be cleaned / fixed / and re-set. Thank you again! 🙂

From Yelp.com: I had lost my wedding ring and only had pictures of the ring to show Angelo and Jen. Their custom jeweler was able to make a lost wax mold that ended up perfect. The new ring was fabulous and looked just like the original. We also had a pair of earrings made for my wife. Angelo and Jen are so helpful and accommodating. Their service is exceptional and the store does masterful work for excellent prices. I give Arden Jewelers my sincerest thanks.

From Yelp.com: Great staff. Created a replica of my dream ring to perfection and have always helped with questions we had about jewelry we've purchased elsewhere. Always my go to place for resizing and custom jobs.

From Facebook.com: Everyone at Arden Jewelers is just awesome! Very fair & honest with their business whether buying or selling! They take their time with customers to ensure all repairs are being done correctly & accurately! Wouldn't go to anyone else! Thanks Arden Jewelers Team!

From KCRA A-List: I've never been more impressed by the honesty of a jeweler!