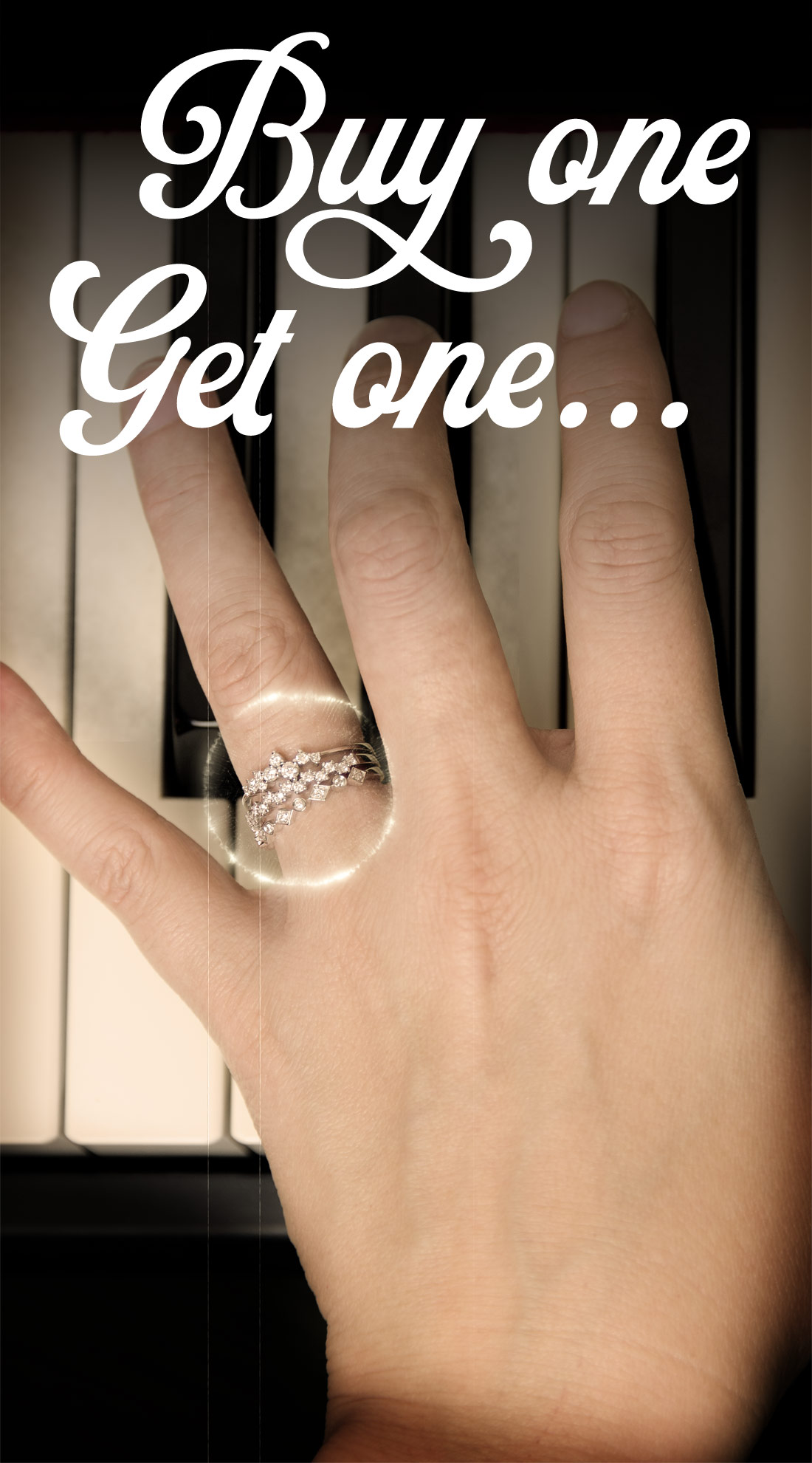 Stackable Bands BOGO
Stackable bands are a fantastic gift idea. They're fun, simple, and they let you personalize your look by combining different styles to create your own unique stack.
From now until Dec 25th, if you buy one stacking band at the regular price, you'll get the second one at 75% off!* There's no coupon code needed. Just add two stacking bands to your cart and enjoy the savings.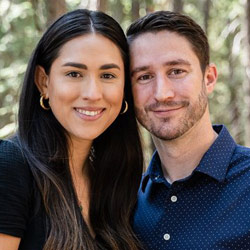 "From the moment I stepped foot in the door, Angelo and his team made me feel very welcomed and helped me understand more about the 4-C's. I'd recommend Arden Jewelers to anyone looking to buy an engagement ring or any diamonds."
How it Works
When you buy one stackable band at the regular price, you will get the second one (of equal or lesser value) at 75% off! It's that simple.
Want to buy more than two? Great, each additional band after the first two will be 50% off the regular price with the most expensive one being regular price, the least expensive one being 75% off, and everything in between being 50% off. Sadly, our website software isn't fancy enough to handle more than two bands, so if you want to buy more than two online, please contact us so we can process the transaction manually to get you the full discount or just come in our store.
Here's a quick example:
You find an awesome stackable band listed at $1,175.00 and you love another one that's listed at $995.00
Buy them both and you'll pay $1,175.00 for the first one and get 75% off of the second one: $995 – $746.25 = $248.75
You'll pay a total of $1,423.75 (plus any applicable tax) for both rings.
* See terms and conditions above. Cannot be combined with any other offers. Available on select stackable bands only. No cash value.
Why Shop at Arden Jewelers?
We are a local, family run jeweler that has been serving the Sacramento, CA area and beyond for over 30 years. We offer free shipping on all orders over $25, and we stand behind our jewelry. Still not convinced? Stop by our testimonials page and read some stories from our happy customers.
Exceptional Value
We have built our reputation on delivery the amazing deals on jewelry every single day. Whether there's a special BOGO deal or not, we always give you the best possible price.
No Hassle Returns
It's ok, you can bring it back! We want you to be happy with your jewelry, so if you don't love it, just send it back within 30 days for a full refund or exchange if you prefer.*
Selection
Stacking bands aren't your thing? That's ok! We have a huge selection of new and vintage jewelry available in our store and online. We can also custom make something just for you.
* Some restrictions apply. Please see our full return policy for details.