Debt, Gold, and You – A Financial Perspective
Selling Gold Jewelry Can Help You Get Out of Debt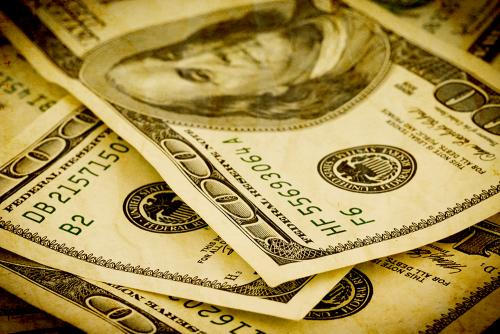 Personal debt can cause many problems. If you are in debt and finding it hard to cope, it's important to deal with the problem immediately. The longer you close your eyes to your debts, the worse the situation becomes.
Your debt eats at your assets and peace of mind. One of the main emotional effects of personal debt is stress, and stress can cause a long list of physical and emotional issues.
There are many different kinds of debt that can cause different kinds of problems. Tax debt, for example, can create wage garnishment and other long term problems with credit. Debt to the government needs to be taken care of as quickly as possible. The government has the power and laws to make anyone's life very unpleasant.
Credit card debt often comes with the highest interest of all of a person's debts. Some credit card balances are charged at a rate of 12-18% interest or more. If you pay down your balance just $1,000, that translates into an extra $180 per year that you get to keep.
Many people have unused assets that can lower their debt and increase their quality of life, but just don't know they have them. Assets like broken jewelry can represent thousands of dollars just sitting unused. Items like dental gold, old class rings, gold nuggets, and inheritance jewelry that you will never wear can be liquidated for cash to lower your debt.
Selling your unused or broken jewelry to pay down debt can have great finical rewards. Lowering your credit card balance can save interest as well as opening up more credit for use if needed. Paying off a car loan or student loan can remove a whole bill each month.
Getting rid of debt is good thing. Arden Jewelers can help by paying you're the highest amount for your valuable jewelry. Selling your used or broken jewelry to pay down debt is a wise finical investment. Time is not your friend when working with debt. The sooner you can lower the principle the better. Convert the unused jewelry value into lower debt will have big benefits now and in the long term.