Stackable Birthstone Rings for Mom
A stylish gift to show your appreciation on Mother's Day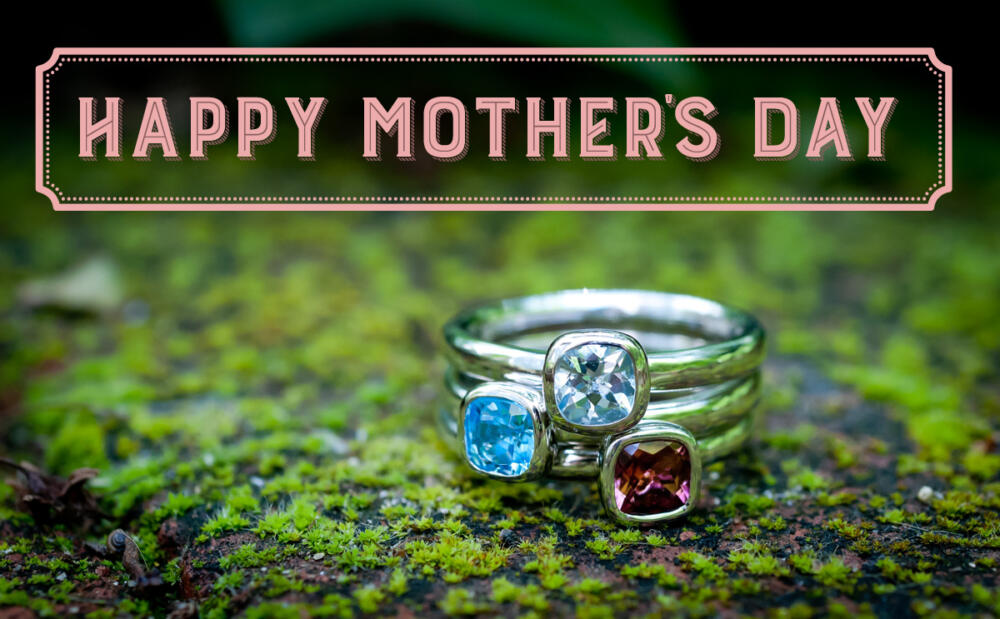 Let's face it. Mother's jewelry is not known for its style. We know moms are proud of their children, but shouldn't they be proud of their jewelry too? Today, we're introducing a new line of stackable birthstone jewelry just in time for Mother's Day.
If you're not a member of the jewelry trade, there's a good chance you've never heard of Mother's jewelry. For the uninitiated, Mother's jewelry is any jewelry (rings, pendants, etc.) that features the birthstones for all of the months that a mother's children were born in. So, if she has a daughter born in February and a son born in August, a mom would get a piece featuring an Amethyst for her daughter and a Peridot for her son. You can learn about all of the traditional birthstones right here.
It is a very sentimental and beautiful idea, and moms love it. The problem is that most traditional Mother's jewelry tends to look pretty dated and uninspired. Trendy mom's want to look good while they celebrate their love for their children.
So, we are offering this brand new collection of modern birthstone rings. Stackable rings offer a fashionable alternative to the dated Mother's jewelry that's so common. Each ring features a single, bezel set birthstone cut in the very chic cushion shape. Order one ring for each of her children, and mom can wear them all right next to each other in a stylish ensemble. These rings are in stock and ready to ship (or pickup in store) in time for Mother's Day. But, time is running out (Mother's Day is May 8th), so don't delay.