Why Sell Your Jewelry to a Gemologist Jewelry Buyer?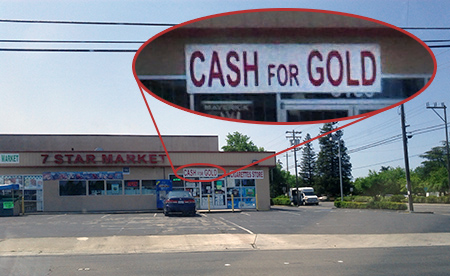 These days it seems like just about everyone is buying gold. That's right, the local corner market near our shop is now proudly displaying a "Cash for Gold" banner. With so many options, it can be difficult to know who to trust, and where you're going to get the most for your jewelry. If only there was an internationally respected organization that trained and certified jewelers as experts in their field…

It is with great pleasure that we announce that Angelo has just received his Graduate Gemologist (GG) degree from the Gemological Institute of America (GIA). This prestigious achievement took over 5 years of study and hands on training and experience to achieve. The core information is the identification and valuation of gems, including diamonds, although the course work covered nearly all facets of jewelry and its constituent parts. Angelo read over three feet of text in addition to online material. One test was to identify 20 unknown gemstones perfectly with zero room for error. A 99% score on this test is failing.
It's no wonder that there are so few professional gemologists in the jewelry field. Having someone with that degree of experience and training valuing your jewelry means that you can have confidence that you are getting the true value for all parts of the jewelry. Many in the jewelry buying field lack even the most elementary training and knowledge of gems. We have heard of numerous jewelry buyers who pay people only the gold value for their jewelry even if the gems set in the jewelry are worth thousands of dollars more than just the gold! Having a professional gemologist jewelry buyer evaluate your jewelry lets you rest assured that you are getting the most dollars for the whole piece of jewelry.
Come by today and see Angelo's degree hanging on our wall and tell your friends where they can get an honest, free, and accurate evaluation of their jewelry.