How to Get Engaged
Proposal Ideas and Things to Consider When Popping The Question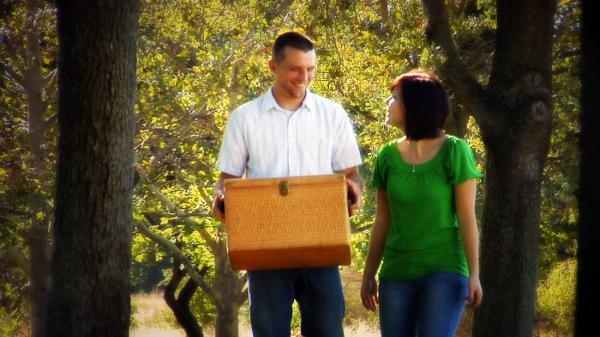 Proposing is such a significant life event that it can seem overwhelming, but it doesn't have to be. Here are a few things to consider when you're getting ready to pop "The Question."
First, don't let Hollywood be your benchmark. They have million dollar budgets to show case an engagement. Sky writing "Marry Me" or renting a billboard to ask for her hand in marriage can be very memorable. But, so can walking to the first place you met and dropping to your knee.
Traditions are very important to many people. If asking her father for his blessing is important to her, then it would be wise to consider adding this tradition to the engagement process. Different cultures have different traditions, so it's a good idea to learn what traditions are in play when considering how to get engaged.
Savor the moment… take a few moments or even a day to enjoy the engagement just between the two of you.
The engagement ring is a center piece of most engagements. If you know what she wants, that can make it easy to find the perfect ring. If not, don't stress it. Consider using an Arden Jewelers' presentation ring. Whatever you decide, you can work with our knowledgeable engagement specialists to find the ideal engagement ring.
Planning a marriage proposal takes time, patience, and attention to detail. Where the proposal happens establishes the mood for the question. Think about your bride to be, and where she is happiest. A family gathering such as a holiday dinner can be the right place. Or, a special restaurant sets the right mood. Others need to be outdoors, like under the stars, on a beach, or in a garden. Or, a personally important location adds emotion to the proposal.
Choosing the right date for the proposal can provide additional significance to the event. The anniversary of your first date or meeting is a popular day. Important personal days like birthdays can add a measure of surprise and significance as well. A momentous event such as a graduation can work, but be careful not to have the event overshadow the engagement. Other common proposal ideas for different dates include the holidays and especially Valentine's Day.
Proposing can be done publicly or in private. Types of proposals range from a romantic question to the time tested, "Will you marry me?" asked on one knee. This is what all of the planning has been for. Wait for the timing to feel right, and ask.
Savor the moment… take a few moments or even a day to enjoy the engagement just between the two of you. Then, discuss how best to let everyone know the happy news. Don't forget to take a few pictures and video if you can. Later on, you will want to remember the details of the look and how you felt at the time the way only photos can capture. Some people even have friends hiding near by to discretely film the whole proposal.
Update: There is a new technology that makes capturing your proposal even easier. It's called Ring Cam and it's a hidden camera in a ring box. Read more about Ring Cam and how you can borrow one for free on our blog.
Announcing the engagement is a significant part of getting engaged. Preferably, a couple should tell their parents first, followed by close family members such as siblings, grandparents, and any relatives they are close to as well as very close friends. Formal announcements on Facebook, Twitter, and the like should be spread after the close relationship announcements have been made.
Celebrate your engagement. Use the word fiancé a lot because this is the only time you get to use it. Knowing your love, trust, honor, and commitment to each other will lead to the happily ever after part of your life.