Throwback Pricing for Our 30th Anniversary
Let's party like it's 1989!
In the year 1989 two groundbreaking ideas were born that would change the shape of history: the first was the World Wide Web, and the second was Arden Jewelers.
This year, to celebrate our 30th anniversary we're going back in time to where it all began and pricing select pieces at 1989 prices! One entire showcase at our shop will be filled with jewelry all priced at these crazy low throwback prices. We're including vintage 80s styles in the case alongside modern designs (still priced as if it was 1989). This sale will run from now until December 24th or until the throwback case is empty, so come in today for the best selection.
What Is Throwback Pricing?
Here are a handful of examples so you can see just how low we're marking down these prices. You'll save hundreds and even thousands off the regular price. But, remember when the countdown ends, all of the prices go back to the future.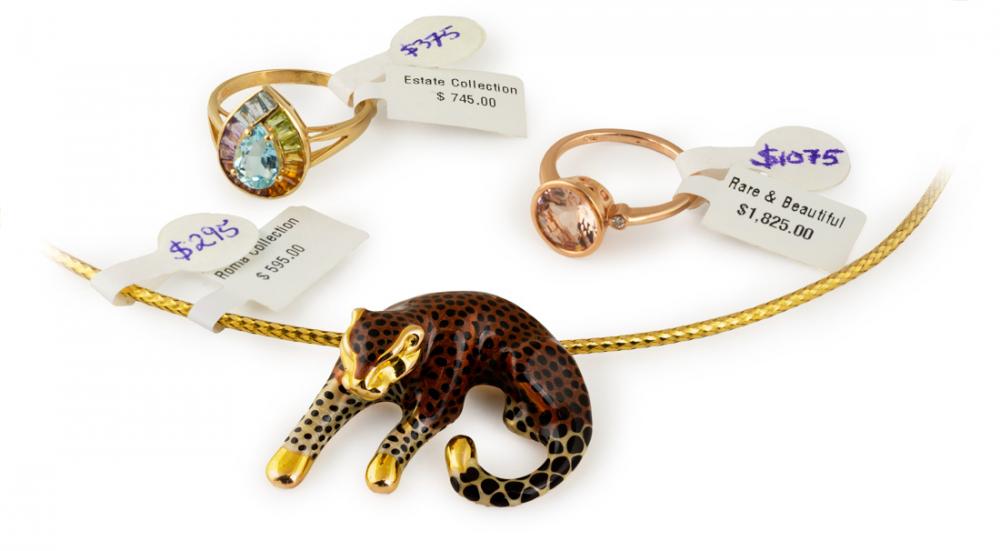 Store-Wide Sale
Not sure if you'll find something phat enough in the throwback case? No problem. The rest of the store* will be on sale 30% off from now until December 24th. You'll find amazing deals on:
Diamond stud earrings
Engagement rings
Birthstone gifts for every month
Pearls
And much more
If you're looking for gift inspiration, be sure to browse some of our exclusive collections available both online and in-store.
* Store-wide sale is valid in-store only and excludes some pieces like Mark Schneider, Jen Lesea Designs, consignment items, and items already on sale. See store for details.